REAL LIFE TRAGEDIES . . .
That Will Make You Think Twice!


Shay Maurin, deceased, Wisconsin
Yvette Maurin took her 5 year-old-daughter, Shay, to a local clinic because she sensed something was wrong with her. The physician's assistant at the clinic thought Shay may have diabetes, but did not perform any tests. Yvette then took her daughter to the ER. Yvette told the ER doctor that the clinic thought Shay may have diabetes. Although Shay was exhibiting signs and symptoms of diabetes, the ER did not administer the standard finger-stick test for diabetes. Instead, they were sent home. Shay died of diabetic ketkoacidosis the following afternoon. Ketoacidosis occurs when a person who has diabetes is not treated with insulin. The body's blood sugar level builds up to an extremely high level and as a result, the body cannot metabolize anything the person eats. The body becomes severely dehydrated and an acid build-up occurs, leading to swelling of the brain and death.
Kristen Griffin, deceased, Washington

25-year-old Kristen Griffin died after a nurse overmedicated her in the recovery room following routine gall bladder surgery in a Washington State hospital. After returning Kristen to her hospital room, the floor nurse never took Kristen's pulse or checked on her when she "snored," i.e., made her last agonizing attempts to breathe. Kristen lapsed into a coma and died three days later.
Krista Roeper, deceased, Delaware
2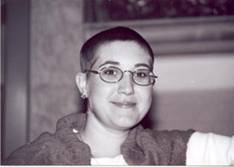 8-year-old Krista Roeper died in May 2001 after a Delaware doctor failed to diagnose her colon cancer. She had seen her doctor 12 times in two years, complaining of rectal bleeding during 11 of those visits, but he never referred her for any other tests or exams. Finding that the doctor had committed malpractice, a jury awarded compensatory damages to Krista. When delivering its verdict, the jury read a statement aloud in court asking that the doctor be required to take a course medical ethics and not be allowed to practice medicine alone "to ensure proper continuity of care, in the future, will be provided to all his patients." Delaware's attorney general had planned to bring charges against the doctor after the State Board of Medical Examiners failed to rule on his behavior. The attorney general was forced to drop the charges after the state's best witness, Krista Roeper, died from cancer.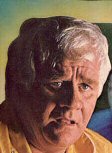 Hurshall Ralls
Doctors were to remove Hurshall Ralls' bladder and part of his prostate after he was diagnosed with cancer. Hurshall went in for the simple surgery and woke up without a penis. Hurshall says his doctors amputated his penis after only a visual inspection; they thought his cancer had spread to his penis. Hurshall and his wife, Thelma, say they were never told that removal of his penis was even a possibility."It has ruined my life completely. I've even thought about suicide," Hurshall says. "He just feels like less than a man," Thelma, says. "And I go off and cry sometimes because it gets to be a pretty big burden.

Linda McDougal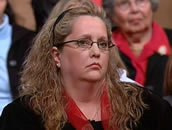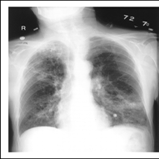 Doctors told Linda McDougal she had breast cancer after they saw a suspicious spot on her mammogram. Further testing confirmed the disease. Two days after having a double mastectomy, Linda was told the pathologist had mixed up her test results with those of another woman.
"I had my breasts amputated because a doctor didn't take the time to check the signature on my paperwork with the signature on my biopsy slide. Every day I'm reminded of this mistake. Every day, every moment of my day.
John Enzenauer, deceased

On December 23, 2000, 39-year-old John Enzenauer was not feeling well and went to the emergency room. They found he had internal bleeding, a bladder infection and the flu, but sent him home anyway. He was told to come back after the holiday. When he was not feeling better on December 24, he went back to the ER but was again dismissed after 8 hours. He came back to the ER on December 26 and was finally admitted. He died on December 27 from pneumonia. His treatable condition was evident from a blood culture test administered by the hospital and faxed to the ER during this period, but no one ever called the family with this information. Four different antibiotics could have completely cured him. His wife and two children, including their a six-year-old daughter, survived him.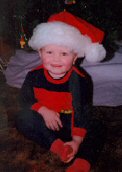 Owen Gardner, deceased, South Dakota
2-year-old Owen Gardner of South Dakota died of dehydration after not being given an IV to treat his flu-like symptoms. His parents had initially brought him to their local doctor and were sent home with suppositories. They returned to the physician when Owen's vomiting and diarrhea continued, causing him to become extremely dehydrated. The doctor did not recommend that the child be brought to the local hospital for fluids, but rather that his parents take him to a facility more than two hours away. Upon arrival at the hospital, Owen was admitted to the pediatric unit, where there was no specialist available. A nurse repeatedly tried and failed to administer an IV; a specialist did not see the child for over an hour. Owen stopped breathing and was wrongly intubated in his stomach, cutting off the flow of oxygen. Owen died two hours after his arrival at the hospital.
Scott Schlyer, Washington

For over 21 years, Scott Schlyer has been afflicted with cerebral palsy after doctors failed to perform an emergency C-section during his birth at a Washington State clinic. Medical staff never called for a specialist when the baby's blood pressure rose dramatically and his heart rate dropped. Despite being aware of the situation, the attending physician was absent for more than two hours, and, by the time he returned, Scott's head was stuck in the birth canal and his umbilical cord was being depressed by contractions. When Scott was later delivered by an obstetrician blue and oxygen-deprived, there was no one qualified to resuscitate him and no resuscitation equipment in the birthing room. Suffering from seizures, the baby was transported by ambulance to a children's hospital three hours later. Today, Scott cannot speak, feed or clothe himself and will require full-time care for the rest of his life.

Taylor McCormack, deceased, Massachusetts

13-month-old Taylor McCormack's parents brought her into the emergency room on a Saturday evening because a device in her brain that had been implanted at birth was malfunctioning. The device's purpose was to drain excess fluid from her brain. They were told that Taylor required immediate surgery. However, they were then told that the operating room was too busy and she would have to wait until the next morning for surgery. While Taylor waited for surgery, fluid built up in her brain. Taylor was not put in the intensive care unit or properly monitored while she waited for surgery. Taylor's brain swelled during the night and she died as a result. Three years later, Taylor's parents learned that the operating room was, in fact, available that night. It turns out that the attending neurosurgeon failed to answer any pages because he had muted his pager. This neurosurgeon did so even though he had been made aware of Taylor's condition earlier in the evening. Residents in the ER did not try to contact an alternative surgeon. The operating room nurse stated in her deposition that she told the resident about the available operating room. She also stated that if a surgeon had been available, the operation would have relieved the swelling in Taylor's brain.

Brad Moore, deceased, New York

Brad's story is the perfect example of a tragic, senseless, preventable death caused by MRSA, an antibiotic-resistant staph infection. Brad contracted the infection while he was a critical care unit (CCU) patient in a local hospital, awaiting laser surgery for tracheal stenosis in his windpipe. The stenosis occurred as a result of intubation two months earlier – scar tissue was blocking his airway and thus threatening his ability to breathe. Brad was in the CCU for one full week: three days before the operation and 4 days after the operation. The operation required a tracheotomy and probably created more vulnerability to infection.
Within two weeks of his discharge he returned to the same hospital with a severe staph infection. After being diagnosed and placed in isolation, he reported to me that his inhalation therapists and other hospital personnel were treating him without gloves and masks. He reminded them of the sign on his door requiring both, but they continued to ignore it. Due to this and a terrible discharge plan, Brad got much worse and died in bed at home two weeks later. He died several hours after going twice to the hospital emergency room by ambulance because he was unable to breathe without oxygen. The hospital gave him a nebulizer and sent him home to die! The medical examiner's report listed pneumonia in all five lobes of his lungs as the cause of death. The infection had been treated with oral medication after his second hospital stay. It obviously was not enough to save my son. Brad was only 28, and he never would have died if he had not contracted this deadly infection.
Lewis Blackman, deceased, South Carolina

15-year-old Lewis Wardlaw Blackman died four days after undergoing surgery in South Carolina to correct a crease in his chest cavity that he had been born with. Nurses and inexperienced residents failed to recognize he was having a fatal set of reactions to a powerful painkiller that had been administered after surgery, never calling for a veteran doctor when the child wasn't producing urine, his temperature dropped, skin grew pale, belly became distended and he suffered unspeakable pain. Given his symptoms, an experienced doctor would have known to order a routine $30 blood test, which would have shown that the child was bleeding internally. (Note: A newspaper investigation inspired by Lewis' case resulted in the banning of secret settlements in South Carolina federal courts.)
Ernesto "Ernie" Arill, Florida

Ernesto Arill, a 37-year old high school guidance counselor, volleyball coach, and father of two, went to a Florida ER because he had chest pain, fever, chills, body aches, and was vomiting. Ernesto had his spleen removed a few years prior. His initial blood-work clearly revealed a bacterial infection and yet he remained in the ER for nearly nine hours without receiving any treatment. Instead, he was sent home only to return 12 hours later in septic shock as a result of the bacterial infection. Due to his treatment in the ER, Mr. Arill lost both legs, his right hand, all of the fingers on his left hand, a part of his nose, as well as his kidney function, requiring a kidney transplant.
Stories courtesy of Center for Justice and Democracy and Stophospitalinfections.org.
Last updated on: 6/10/06